Berghaus MADEKIND
Branding for award-winning sustainability programme
Having established itself as a pioneer in the development of eco-friendly products and processes, outdoors brand Berghaus came to Speak Media for support with the naming and branding of a major new sustainability programme – one that would encapsulate all their environmentally-conscious fabric technologies and initiatives under one emotive, engaging, consumer-friendly banner.
Within this wide-ranging remit, Berghaus tasked us specifically with finding an appropriate name, drafting key positioning statements and supporting copy for multiple channels, as well as designing logos and other essential assets to communicate the brand's new approach to sustainability.
After defining the key naming criteria, our strategy team conducted a range of initial research taking in the competitor landscape, stakeholder interviews and a variety of audience inputs (including a consumer survey).
We then developed and tested a number of concepts – showcasing sub-brand names and taglines – which were refined through a series of iterations with feedback from a core stakeholder group, as well as legal review and sign-off.
Our in-depth, story-led process resulted in the creation of the trademarked MADEKIND name and brand, supported by the tagline 'Performance gear that's kinder to the planet'.
Once this was established as the new platform, our creative teams developed copy and visual assets required by the client for roll-out across multiple channels, from digital to point-of-sale – as well as visual guidelines for the sub-brand.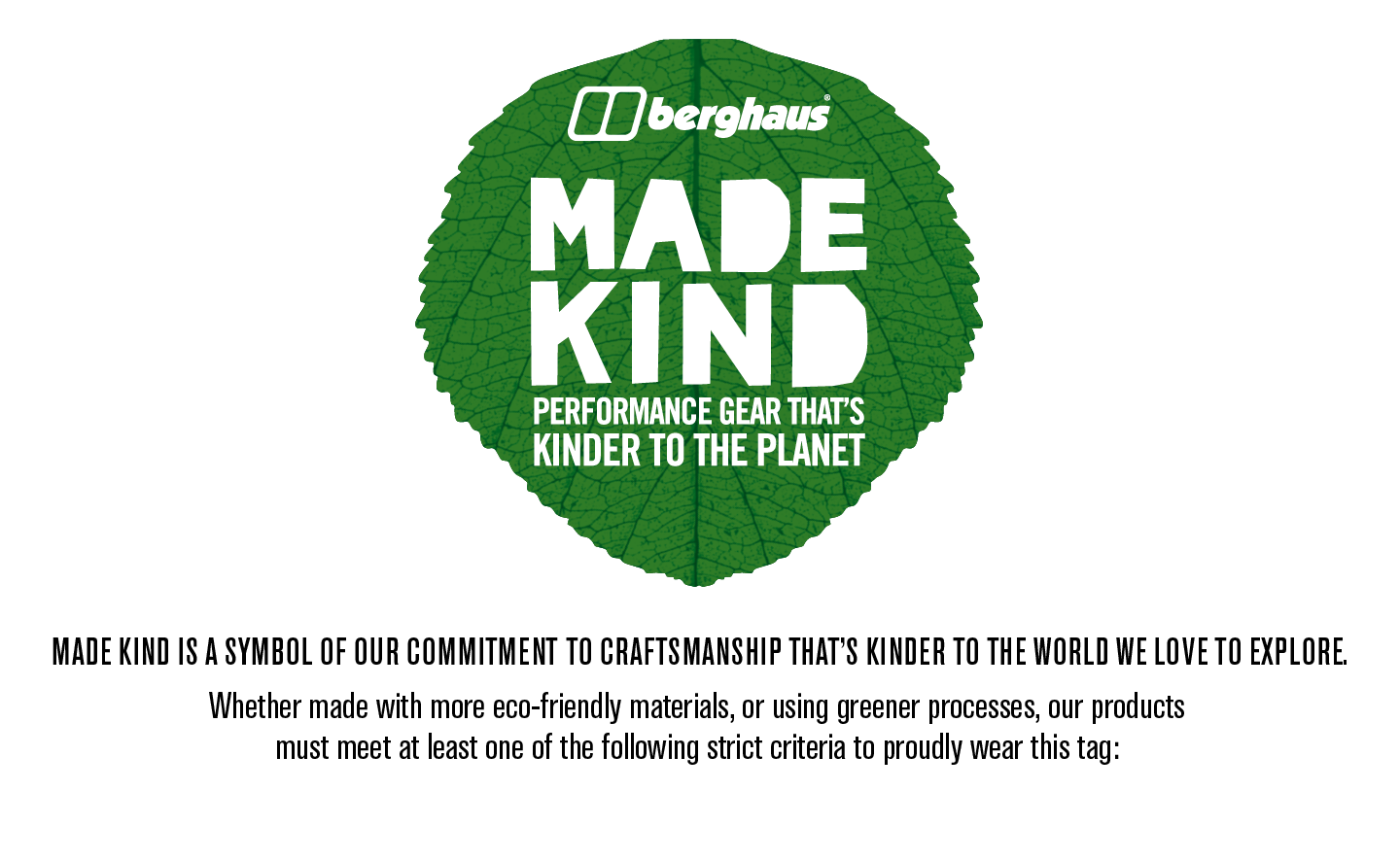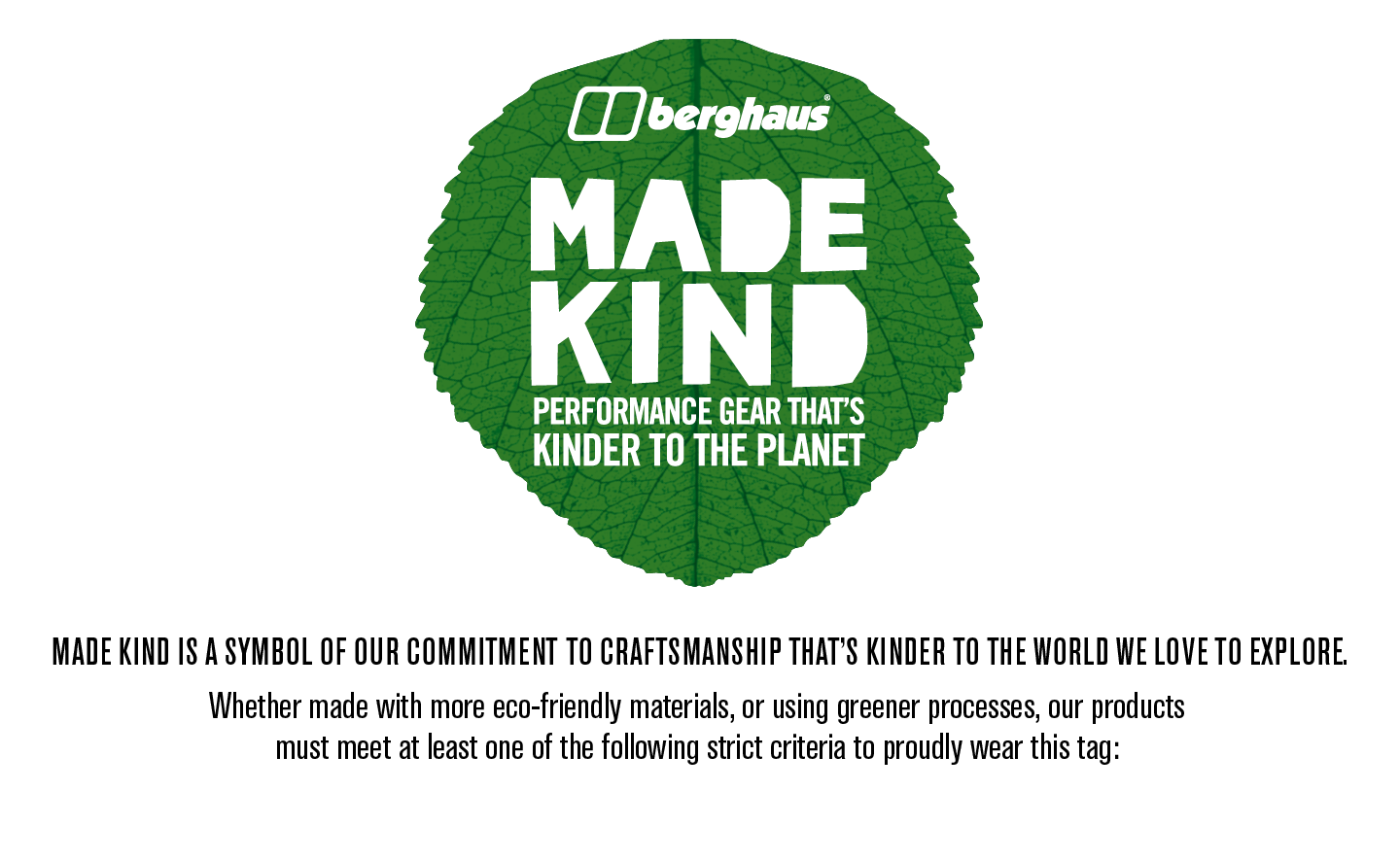 Berghaus announced it was extending the scope of its product sustainability programme in summer 2016 with the launch of MADEKIND, stating in an official release: "From this season onwards, the new MADEKIND symbol will highlight fabrics and technologies that combine high performance with low environmental impact, whether that's in the form of more eco-friendly materials or improved processes."
A few months later, the initiative won the sustainability award at The Great Outdoors Awards 2016.
Find out more about MADEKIND™ here