Royal Mail Group: Letters of our Lives
Unearthing lost literary treasures
To celebrate 500 years of letter writing, Royal Mail set out to crowd-source an extraordinary archive of letters that would shed new light on the UK's social history – as told by the people who lived it.
Speak Media was commissioned to develop a wide-ranging campaign – fronted by TV historian, author and Chief Curator at Historic Royal Palaces, Lucy Worsley – that would encourage the public to dig up and submit their long-lost literary treasures.
Our creative team devised the campaign name and identity for this unprecedented nationwide search to discover the country's long-forgotten letters – and we were then tasked with rolling out a range of materials for print and online channels.
The core campaign assets included a hand-drawn logo, 'letter' artwork, and a suite of specially commissioned illustrations that helped bring to life the sentiments of the promotional copy (in the form of an emotive letter addressed to the great British public, penned by our editorial team and used as the basis for the Royal Mail's PR activation).
These assets were adapted and used in our execution across multiple channels: from online and social media activations aimed at consumers, including a homepage takeover on the '500 Years' website (another Speak Media production for the Royal Mail), to print, digital, video and live event communications targeting the 100,000-strong workforce.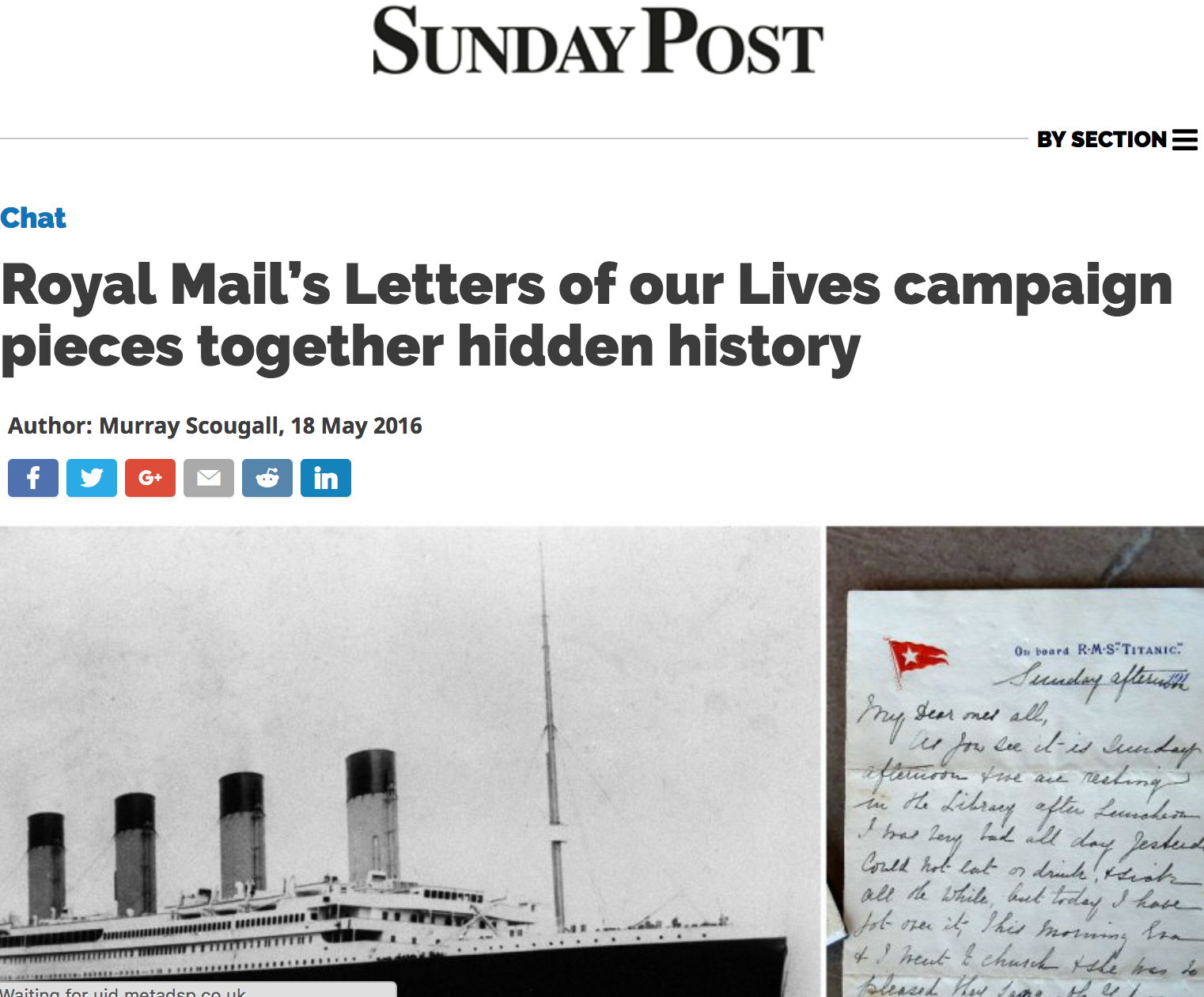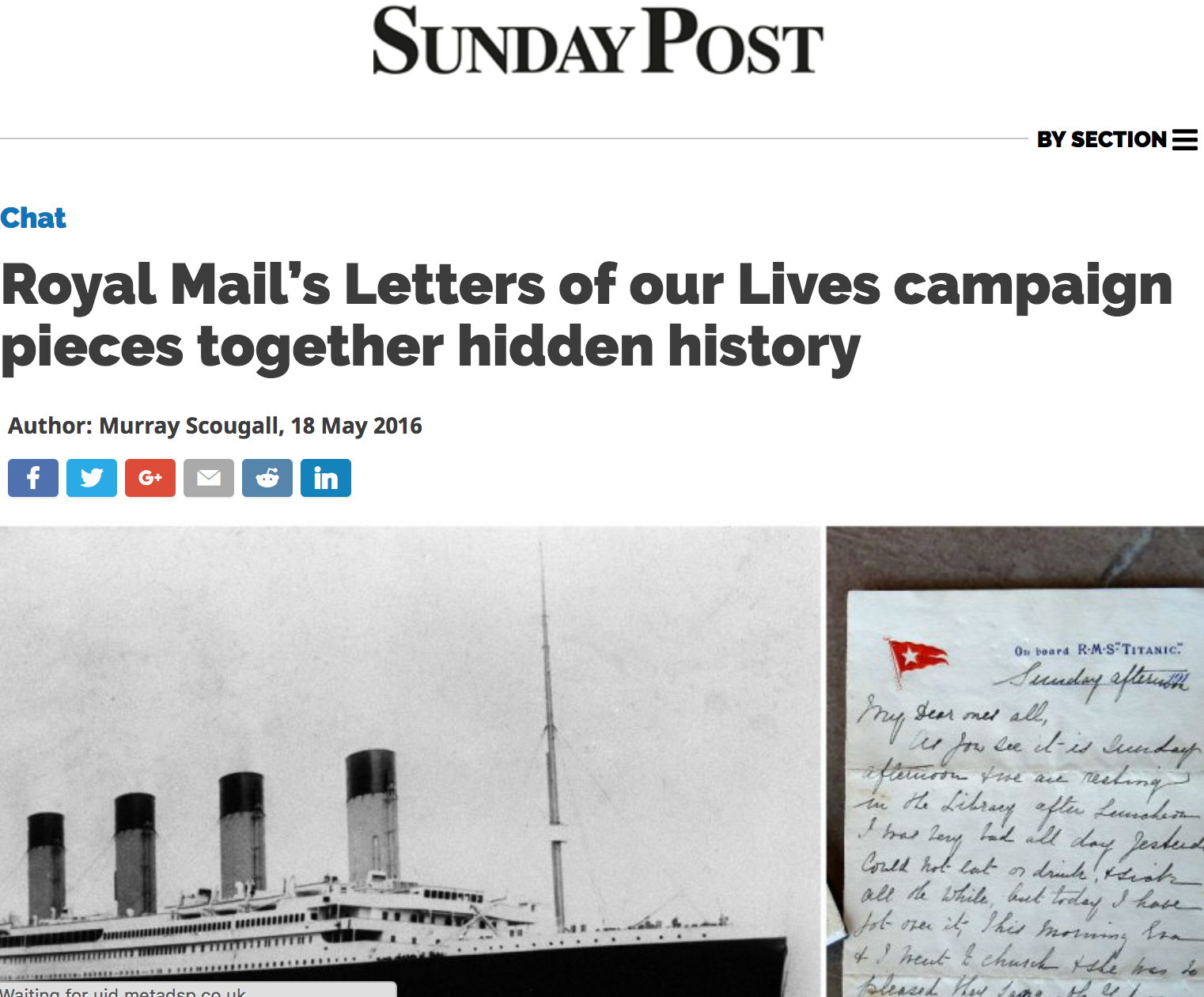 More than 1,600 letters and postcards were submitted in the six months following the campaign launch – offering new insights into more than 315 years of UK history. The campaign also achieved widespread news coverage, with national and regional stories highlighting particular finds related to major events such as the Battle of the Somme and the sinking of the Titanic.
David Gold, Head of Public Affairs at Royal Mail, said: "The response from the public has been fantastic. We have been overwhelmed by the number of letters and postcards we've received. While reading the letters, our team has experienced every emotion, from tears and sadness to joy and laughter.
"Our original hope was that the letters would enable us to build a picture of how life really was for communities throughout the ages but they've revealed much more than we could have ever imagined. They've presented a new side to key moments in history and given us a unique insight to the thoughts and feelings of communities over the last three hundred years."