Royal Mail special stamps website
Celebrating 50 years of Royal Mail's special stamp collections
The 50 Years of Special Stamps campaign marks the 50th anniversary of the Royal Mail's Special Stamps programme, which commemorates historic events and landmark anniversaries rooted in UK heritage and life.
Speak Media was commissioned to design and develop the centrepiece of this integrated, multi-channel campaign – rmspecialstamps.com – an online gallery featuring digitised images of every Special Stamp issued since the programme began in 1965.
Our digital design team developed an engaging and interactive user experience for the site, allowing visitors to explore each Special Stamp collection in a fully responsive and searchable gallery.
As well as a standard free-search function, content can be filtered quickly according to decade and/or theme, for easy access to items for visitors with specific research needs. Users can also save and share their favourite stamps, and discover interesting content in their area via the geolocation-based interactive map.
Our editorial team created all launch content for the site – including static pages, micro-content and blog features – as well as producing more than 2,500 painstakingly researched mini-stories about each individual stamp in the archive.
Additionally, as part of our content strategy, we devised 'featured' collections that contain added-value content, including historical information, stamp fact-files and details on related collectibles such as presentation packs and postmarks.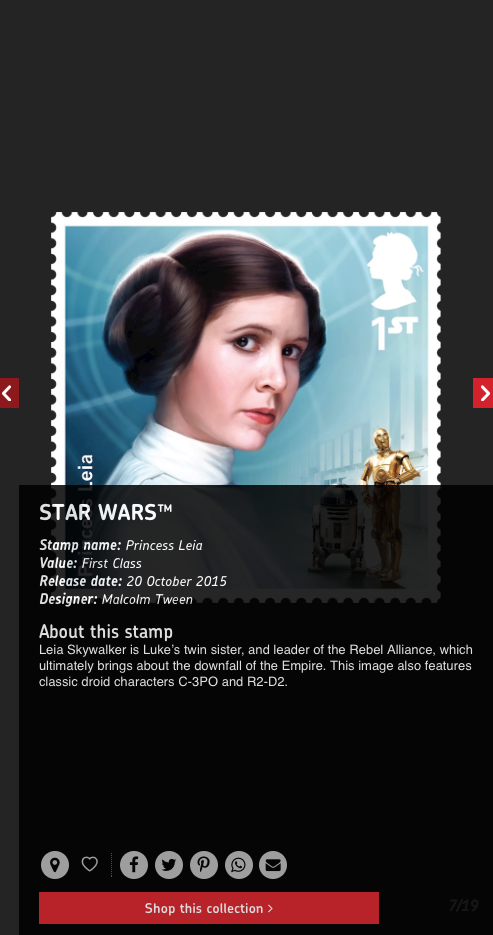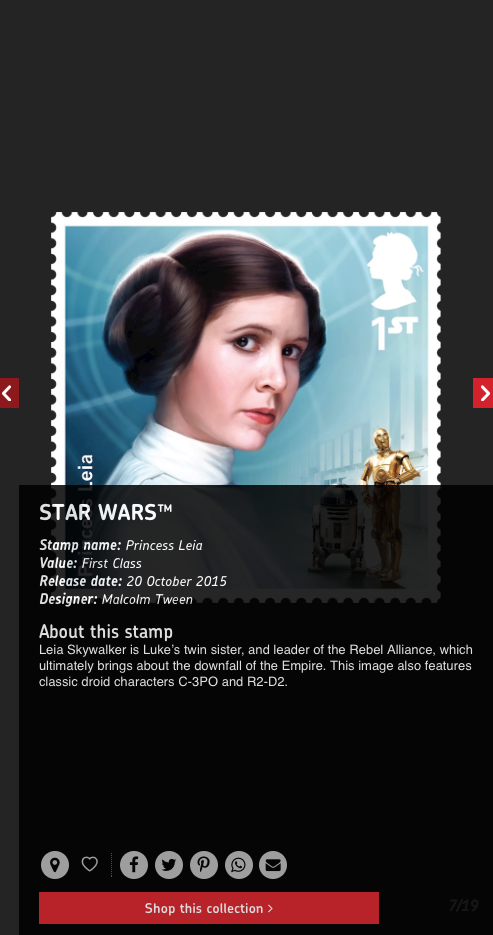 In addition to recognition at the International Content Marketing Awards, early website analytics, PR and social activity showed the immediate impact of the campaign.
More than 40,000 unique users from 129 countries visited rmspecialstamps.com in the first three months, with a marked impact on click-through rates to the company's e-commerce site helping to boost sales of stamps, collectibles and other merchandise.